I think you guys probably know by now that I am a huge bookworm. I absolutely love to read.
Books are actually the one item that I'm not minimal about. I love my books, and I reference lots of them again and again or lend them to friends (I'm the friend that's constantly recommending books!).
This month is #AllieReadsOctober, and I did this last year where I shared with you the books that I'd read throughout the year. And I'm back doing it again this year!
I'm not sharing every single thing I read this year, but these are the books that I feel are worth mentioning and that I would encourage you to read.
When I make these lists I don't go through my shelves and scan for books. I sit at my desk and I don't let myself look at my book collection and I just think, "What books stood out to me? What made an impact? What do I remember off the top of my head because it was that good?"
These are those books! And I'm so excited to share them with you because I know how overwhelming it can be to find your next read. And how much it sucks when you spend time and money on a book and then you really hate it. Or worse, you find that you really disagree with the message.
So, I'm hoping to help you avoid that and to help you comprise a really great reading list.
I am linking all these books in this post and they are affiliate links! I appreciate you clicking to buy via MY link as a thank you for doing #AllieReadsOctober.
OK, I know that not all of you are entrepreneurs, but the truth is I read a lot of business books this year. So, I'm going to share a short list of business books for those of you who are entrepreneurs, and then I'll get to my list of "regular life" books for those of you who aren't.
---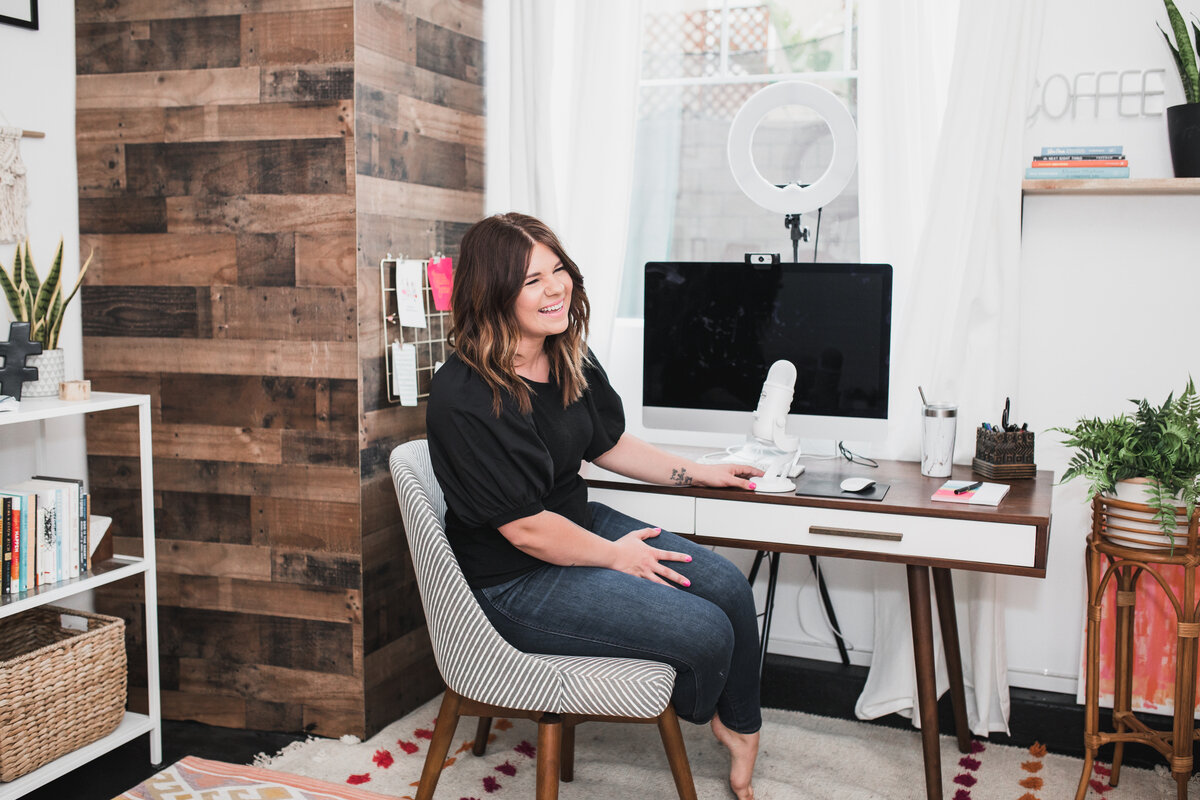 Sidenote: I've been doing business coaching and LOVING it.
I have a couple of spots available right now so, if you are an entrepreneur and you want to grow your business like mine has grown (from zero to multiple 7 figures in less than 2 years), I'd love to help you.
I know what to do and I know how to "do it yourself." I didn't pay for any ads or hire any help for a very long time.
I did everything on my own and everything organically—with four kids in tow (and I was homeschooling). Everyone's story is going to be different, but I know how to grow a business and I'd love to help you grow or start your business.
So, follow this link and let's take action and get you where you want to go!
---
Now, let's get down to biz…ness books.
Gary Vaynerchuck's branding is very masculine and abrasive. And he is too. BUT his wisdom is just incomparable. This book is very visual. It basically gives examples of social media posts on every platform there is. He dissects the good, the bad, and the ugly of corporate social media, and dives into why this post really sucked or why this post was really, really smart. The book is full of just genius marketing examples. I loved it. It really helped me. I sent it to my Facebook ads person and they also loved it. So, this is just a really good visual book to have on hand when you're forming your social media posts.
If you're not aware of what tapping is, it's almost like a combination of mindfulness and affirmations with the way your body works. It's a really unique area, and this was a really unique read for me. It's definitely not for everybody so, research it before you buy it. Having said that, it did help me tremendously in that it helped me fine-tune what my goals are, what I want for my business, what I want for the money that we make in the business and how I want to use it, and also, how open I am to receiving that money.
I absolutely believe that you can stop the flow of money in your life. I had a lot of money blocks and mindset issues surrounding money when I started my business and this book really helped me work through some issues relating to that.
This is a follow-up to the book, "You Are a Badass"—which I believe I mentioned in #AllieReadsOctober last year. But I'm bringing up this version because it's that good. If you struggle with feeling weird about money, or about making money, or if you can't seem to make any at all, read this book. Whether you own a business or not, read this book. It's that amazing.
This is kind of a classic. And I feel like I was one of the last people to read it. If you're looking to launch a digital product—or anything really—this book is a great place to start. Jeff also has a program about this strategy that he sells, as well. So, you could check that out too.
Denise is a money-mindset teacher. And she's my favorite. She's Austrailian and I love listening to her talk. Her wisdom, her expertise, and the way she speaks so graciously to the people who follow her is just so good and refreshing. I am almost finished with this book and it's just been incredible. Denise has genius ideas about how to have a business and a life that you love without being so overworked, overrun, and overloaded with work stuff that you hate your job and your life. So, this is a super important read.
OK, that's it for the business side of things. Let's dive into the other books I read and loved this year!
This book is basically like a journal that the author kept on a year-long wellness journey. The author was having some health issues and so, she decided that each month she would focus on totally-clean-no-chemical-nothing-fake-wellness in a different area of her life (like her eating, her drinking, her beauty products, and so on).
The message behind this book really spoke to me because, as I've shared before, I've been going through a wellness journey myself and I've been learning so much. So, I was curious to read what this woman did and what she learned. My biggest takeaway from this book was to just be mindful of what you put on and in your body. And also that you don't have to do everything at once.
This book is really fun! It's a really l