You've been working hard to declutter your home, simplify, and lighten your load as a busy mom.
And then seemingly out of nowhere… Christmas.
You know this means loads of toys your kids don't need, extra clothes you wouldn't have picked out, and likely, an alarmingly excessive amount of stuff.
It feels like all your hard work is about to be undone, and it sucks.
You don't want to feel ungrateful or be this year's Scrooge, but you're frustrated.
Maybe you haven't started working toward minimalism just yet, but it's on the horizon for the New Year and the last thing you want is a giant explosion of materialism to end the current year.
Relatives probably won't get that you're wanting to pursue less, you probably should have talked to them before they did their shopping anyway, and your kids are excited at the prospect of receiving all kinds of presents.
I know it seems like your only option is to look the other way, then deal with the chaos later, but take heart – I've got some things you can do.
How to Prepare Your House
Sometimes the incoming wave of stuff seems overwhelming because you've already got an overwhelming house. You can change that.
Declutter your kids toys by boxing up anything you don't think they play with much or really love, then put the box(es) in the garage. If a couple weeks after all the new toys come in they haven't asked for anything in the box, you can donate it.
If you've got older kids, let them know what you're doing and keep it positive. Say something like, "I know you're about to have an amazing Christmas so we're preparing the house." rather than "You've got crap coming out of your ears and I'm sick of it!" 😉
If you're struggle is deciding which toys to keep and which to get rid of, sometimes it helps to consider the purpose of each one.
When I first started decluttering, I wanted my kids' toys to align with a purposeful childhood, which for me, meant lots of outdoor playtime, building and creating things, and using their imagination.
So, toys that lit up and did all the playing for them went in the donation bin. We ended up having blocks, trains and tracks, a couple of beloved toys (I kept what their absolute favorites were since my aim wasn't to ensure a place for them in adult therapy classes) art supplies, outdoor toys, and a few dress-up clothes that encouraged imagination.
Simplify your kids' wardrobes by stripping them down to the bones to create less laundry for you to wash.
We hold onto so many things we don't need "just in case" we do need them, especially when it comes to our kids' clothes. They're hard on them, they're dirty rowdy little people, so we feel the need to keep loads of extra.
The problem is, it's creating more work for us and it's usually not worth it. If you head into your kids' dresser and closet, I bet you'll be able to pull out the pieces of clothing you most often dress them in and like that they wear, and everything else would be rarely worn.
The times they are worn is likely because you're behind on the laundry. Why don't you remove the crutch of having extra clothes, you can't get behind on the laundry, so you wash less clothes, and receiving new clothes for Christmas isn't such a burden.
What you're doing here is creating a ton of white space in your kids' rooms so that the new stuff doesn't overwhelm you. You'll be able to handle it and not up your stress level because you already got to a very simplified place.
What You Can Do After Christmas Morning
Revisit the idea of donating with your kids. Often times, they gain a new perspective on old toys when they receive new ones. Make a trip to the donation center a week or two after Christmas (bring that box of unmissed toys you set aside before).
Tip: make donating about empathy for your kids rather than about you having a clean house. One of my core goals in raising my kids is to encourage a love of minimalism in them so they can live a simple, uncluttered life when they grow up, so that means giving them a deeper reason to live this way. Telling my kids that this is about me having a clean house is dense. Showing them that their donations are doing good for less fortunate people is deep and meaningful and teaches them empathy. Kids love being a part of something bigger than themselves and we all want to raise good humans – it's a win win.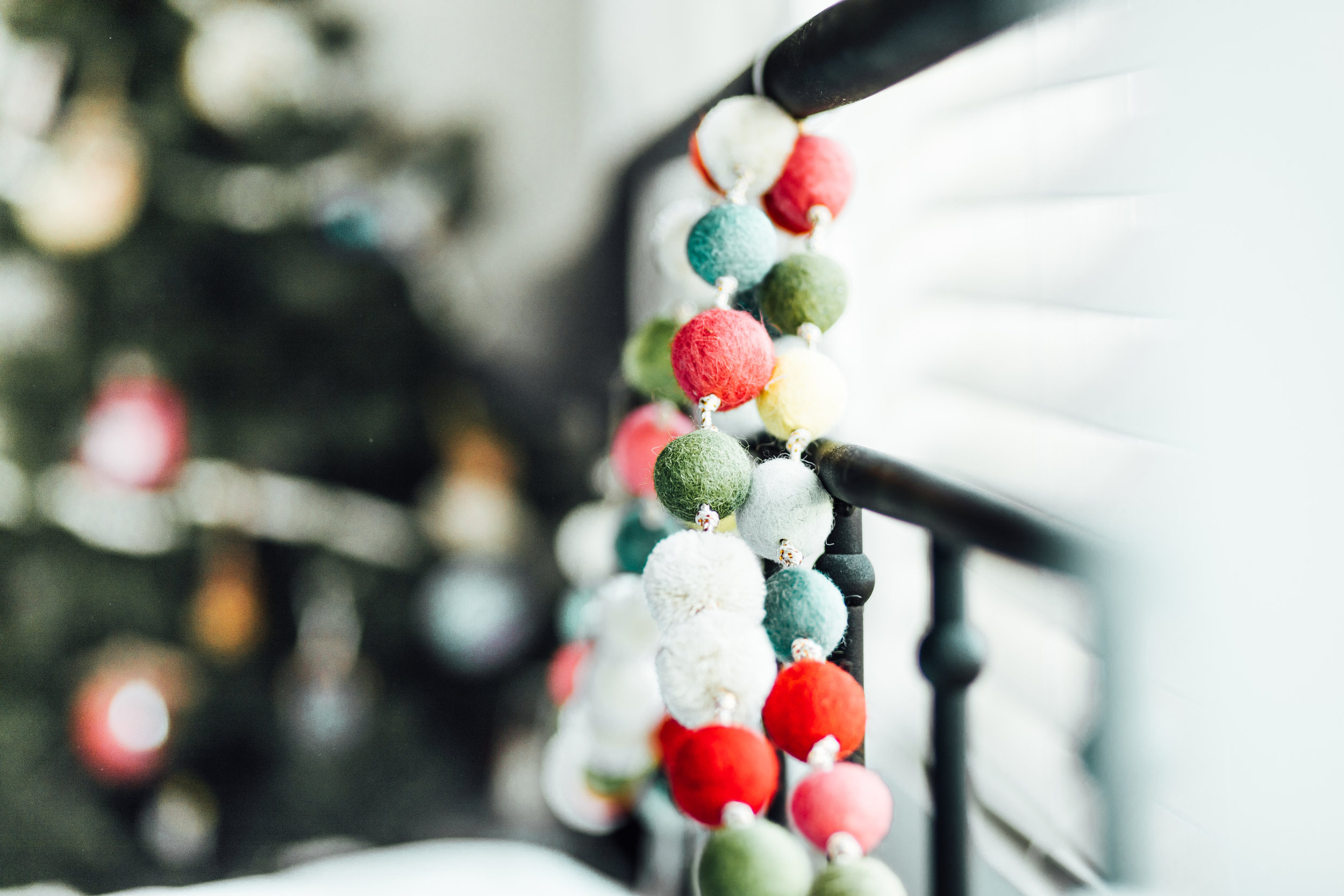 Give your kids the responsibility of their stuff. Moms are not slaves, and kids are not royalty. Teach them to be responsible people by having them take charge over picking p their stuff. Why should that stress be solely on you? Families are teams and team members should pull their weight, even at a young age.
Do what you want to here, but in our house our kids help out and are totally responsible for picking up after themselves and keeping their room clean. If they want to keep more toys, that's totally fine! They're the ones who have to keep them picked up. It's a good lesson to learn because this is how life works.
Focus on another area that needs simplifying. I think a lot of time we obsess over how many toys our kids got for Christmas and what a huge setback it was when the real issue is that we aren't as minimal as we'd like to be, so we blame it on one area that isn't the sole problem.
I can honestly say that because my entire house is minimal, I don't stress about Christmas and birthday presents. I let those who ask know what my kids would like that aligns with our minimalist lifestyle and Brian and I don't buy them much ourselves, but other than that I ride the waves and relax about it.
I know that my house is as simple as I can probably get it, so one area not being perfect for a little while is okay and doesn't stress me out. When you live truly minimally, you aren't stretched thin all the time, and things like this don't get to you.
Minimalism lived out the other 364 days of the year means you don't have to panic over this one.
How do you prepare for the influx of stuff at Christmas? Share your tips and tricks in the comments!
PIN THIS!