Seeing as though I have a thousand kids (okay, four.) I have been super busy and distracted, and I feel swindled by Christmas this year. It seriously snuck up on me – it's almost here!
I'm sort of a scattered mom when it comes to planning ahead for things like gifts. I always think I have more time and then Christmas is a jerk and pops up out of nowhere.
Thankfully, I have a couple of amazing little shops on my radar that I am super excited to share with the rest of you who are also behind on gift-buying.
I don't like to waste money or buy things that are not going to be loved, valued, and used – it's my minimalist heart 😉
I am also a huge supporter of small business, especially since I own one myself now!
If a gift can be worth the money, great quality, unique, and totally useful but serve me at the last minute, I'm sold.
Enter Jord Wood Watches.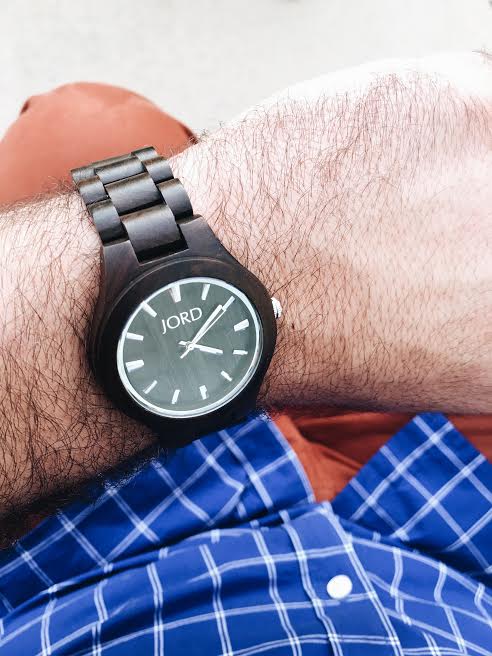 I asked Jord to send me a men's watch for my hubby so I could give it a test run. I came across their site and thought wooden watches was such an interesting, unique idea, but honestly I was kind of afraid they'd break really easily.
I was so impressed with this watch!
Brian flipped out when he opened it (when you're a blogger's wife you get presents early because, photoshoots). It fit him perfectly and suited his lumber-chic style.
The other thing I really like about Jord is their customer service is one of the best I've encountered. They have a live chat box on their website where you can talk to someone immediately and ask them questions. Guys, I was browsing at midnight the other night and there was a person there – um, amazing.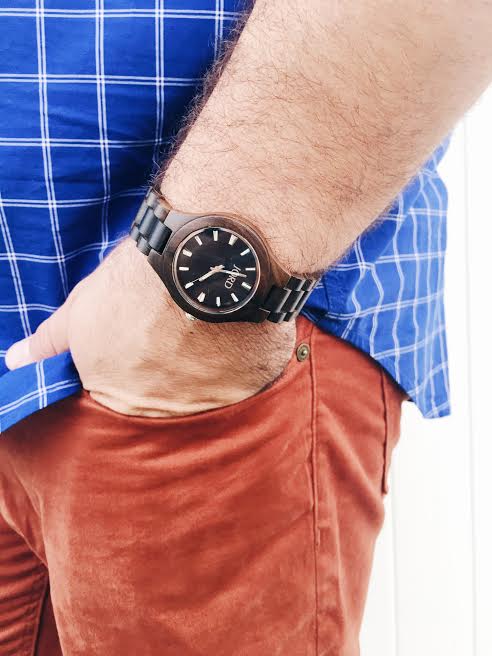 I'm so happy to see that Jord has had incredible success, and their watches make an impressive, lasting gift for anyone in your life – husband, dad, mom, they really have something for everyone.
To help you out, Jord offered to give all my lovely readers a coupon for $25 off your order. Win!
Head right over here to snag one before they're all gone and order something nice for a loved one.
---
Another smaller business I have been so impressed with is Thirteen Eleven Olive. Creator Annie Stayer makes the coolest leather cuffs, rings, drawer pulls…. Everything leather! I could go crazy in her little shop.
This is another one of those shops where you can find something for almost everyone and still walk out with unique presents that will last and be really useful.
I mean just look…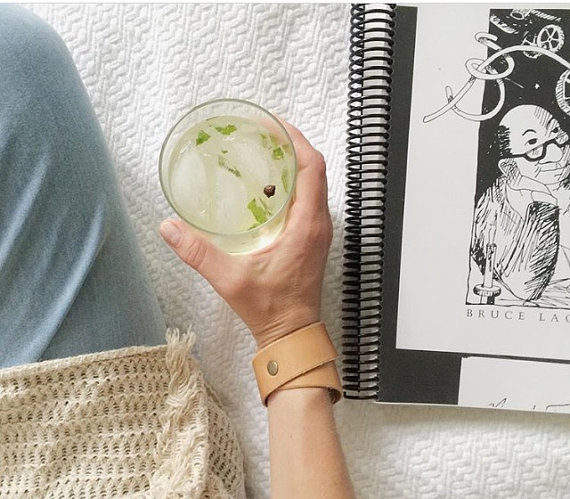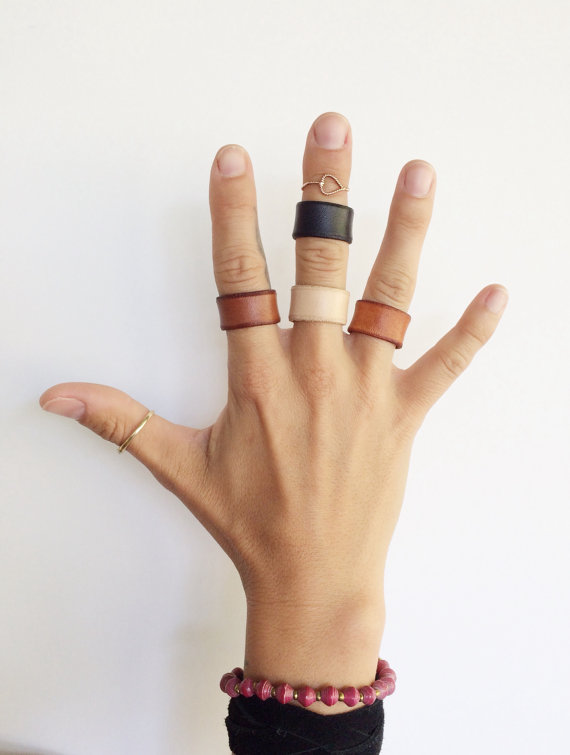 Can't. Even. All the heart eyes for this shop!
When it comes to gift giving and minimalism, it's really about the quality of an item and how useful it is to the person you're giving it to. The point is to move away from pointlessly purchasing something cheap for the sake of giving the person something. Put thought into it, make it count, make it useful and unique!
This post was sponsored by Jord Wood Watches